What's a Ticketing System?
In a ticketing system, customer inquiries or issues are typically submitted as tickets through different channels such as email, web forms, or chat. Each ticket represents a unique case or request, containing relevant information such as the customer's contact details, description of the issue, and any supporting documentation.
Once a ticket is created, it is assigned a unique identifier and is placed in a queue for handling by appropriate personnel, such as customer support agents or service representatives. The ticketing system enables tracking and monitoring of each ticket's status, progress, and resolution throughout its lifecycle.

Ticketing System
A ticketing system is a software solution or platform that helps organizations efficiently manage and track customer inquiries, issues, and requests. It serves as a centralized hub for collecting, organizing, and resolving various types of customer interactions.
A ticketing system works by first creating a document, Case or "Ticket," that records the interactions on a support or service case. The ticket is shared between both the rep and the customer and logs their communication to one continuous thread. If there's any confusion, or if a detail is overlooked.

Ticket Creation
Customers can submit their inquiries or issues through various channels, such as email, web forms, or a self-service portal. They provide relevant details related to their request, such as the nature of the issue, any supporting documentation, and their contact information.
Ticket Categorization and Prioritization
The system categorizes and assigns priority levels to tickets based on predefined criteria. This helps in organizing and addressing tickets based on their urgency and importance.
Ticket Assignment/Distribution
The system assigns the ticket to the appropriate individual or department responsible for handling the specific type of request. This ensures that the ticket reaches the right person or team who can provide a timely and accurate response.

Ticket Tracking & Updates
The ticketing system enables tracking the progress of each ticket. It allows support agents or employees to add updates, notes, or actions taken on the ticket. This information is crucial for maintaining a detailed history of the customer interaction and ensuring efficient collaboration among team members.

Escalation & Collaboration
If a ticket requires additional expertise or attention, the system enables the ticket to be escalated to higher-level support or management. It also facilitates collaboration among team members by allowing them to collaborate and share information related to the ticket.

Knowledge/Article & Self service Portal
Some ticketing systems include a knowledge base where customers can find answers to common questions or troubleshooting steps themselves . This empowers customers to find solutions independently, reducing the need for ticket submissions. Also, self service portal increases customer engagement which results better customer satisfaction and upsell/crossell.
Resolution & Closure
Once the customer's inquiry or issue has been addressed, the support agent or employee provides a resolution or solution. The ticketing system captures this information and notifies the customer about the resolution. Finally, the ticket is marked as resolved and closed.
Customer CSAT Survey & Feedback
It's important to address the customer satisfaction and get feedback from customer for entire ticket journey, that will help to take corrective actions for Continuous improvement, to improve processes, and enhance the overall customer experience.
Reporting and Analytics
Ticketing systems often provide reporting and analytics features. Organizations can track metrics like response times, ticket volume, customer satisfaction ratings, and identify areas for improvement.
Best Customer Service Ticketing Softwares In 2023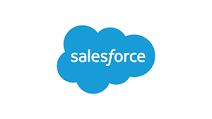 Salesforce Service Cloud
Salesforce Service Cloud is a customer service platform that includes ticketing functionality. It offers features such as case management, knowledge base, omni-channel support, self-service community and integration with other Salesforce products and other tools like WhatsApp, Chat etc.
Best for AI automations, complex workflow and enterprise organization.

Zendesk
Zendesk is a well-known and widely used customer service ticketing software that offers a range of features, including ticket management, automation, analytics, inbuilt chat and WhatsApp integration and a customer portal.
Best for small/medium organization and quick implementation.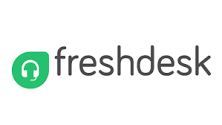 Freshdesk
Freshdesk is a cloud-based ticketing system that provides a user-friendly interface and comprehensive ticket management features. It includes features like ticket routing, collaboration tools, and knowledge base management.
Best for small and medium sized business and aiming for rapid deployment.

Help Scout
Help Scout is a customer support platform that provides ticketing capabilities along with features like email management, collaboration tools, reporting, and customer self-service options.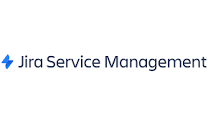 Jira Service Management
Jira Service Management is a robust ticketing and IT service management solution that offers advanced ticket management capabilities, workflows, automation, and integration with other Atlassian tools.
At Tenetizer Technologies, we are committed to helping you achieve the best service and support possible. Our dedicated team of professionals is here to assist you every step of the way. Whether you have questions, need technical assistance, or require any form of support, we've got you covered.
Partner with us to experience exceptional service and support that empowers your success. Contact us today to learn more about how we can assist you in achieving your goals.