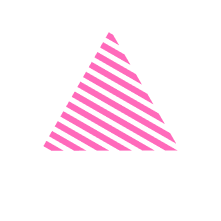 Report & Email Subscription
In Salesforce, Report refers to a summarized and organized presentation of data from your organization's Salesforce records. Reports help users analyze and visualize data to gain insights into their business processes, track performance metrics, and make informed decisions.
Salesforce allows to schedule reports to run at specific times and send out the results automatically via email to designated recipients. But there recipients can be only Salesforce active users, users who are not in Salesforce can not receive these reports automatically, which could be a concern for business need.

Report Delivery: A native Salesforce App
As we read above, Salesforce does not offer a way to send reports in email to recipients who do not exist in Salesforce.
So what to do next? No need to worry! here comes Report Delivery, a native Salesforce app to send all types of reports in email seamlessly if different file formats like csv, excel or pdf, gives a rich user interface to schedule reports to go out to external + internal recipients seamlessly. Also, It provides excellent control to manage subscription, recipients and email content too.
How does Report Delivery Work?
Report Delivery offers a streamlined method to schedule reports. Simply search for the desired report efficiently, and then input the necessary details, such as frequency, format, and the list of email recipients, in a user-friendly form.
Please watch the video below for a quick glance: 

Smart Scheduling
Run immediately or set frequency to run daily, weekly or monthly at given time.
Seamless Control
Activate/deactivate, change recipients, email content very easily with just few clicks.

Governor Limit Optimization
Subscriptions to internal users are not counted against Salesforce daily email limit of 5k.
Rich Formats
Supports all type of reports - Tabular, Summary, Matrix and Joined in different file formats like PDF, EXCEL or CSV.
This app is completely free. Please contact us today, and let us help you to install and setup first Report Delivery Schedule.