Remarkable

Cost Reduction And Customer Satisfaction Enhancement: The Unbelievable Journey Of A Leading US Real Estate Firm By Moving To Salesforce From Zendesk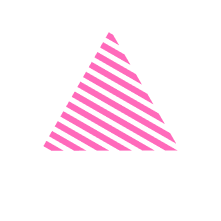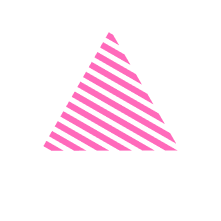 In the realm of US real estate, one of our clients stands tall as an industry giant that has achieved extraordinary success. Through a seamless migration from Zendesk to Salesforce, the company has unlocked a new era of efficiency and growth. This transition has not only streamlined their customer support operations but has also proven to be a game-changer in terms of revenue generation. With this strategic move, the firm has harnessed the full potential of Salesforce's robust capabilities, propelling them to unprecedented financial milestones and solidifying their position as a trailblazer in the competitive real estate market.
The migration from Zendesk to Salesforce, guided by Tenetizer Technologies, yielded transformative results for the US real estate firm
Cost Reduction: The migration led to remarkable cost savings as the firm streamlined its operations on the Salesforce platform. Reduced operational overhead, simplified processes, and integrated tools contributed to lowered expenses.
Enhanced Customer Insights: Salesforce's robust analytics and reporting capabilities empowered the firm to gain deep insights into customer behaviors, preferences, and trends. This enriched understanding translated to more informed decision-making and personalized customer interactions.
Unified Platform: Salesforce's integration capabilities allowed the real estate firm to consolidate their tools and systems onto a single platform. This seamless integration eliminated data silos, reducing manual efforts and enhancing efficiency.
Efficient Data Management: The migration to Salesforce facilitated efficient data management and organization. The real estate firm could now access, track, and update customer data seamlessly, improving data accuracy and response times.
Customized Workflows: Tenetizer Technologies customized Salesforce workflows to align with the real estate firm's business processes. This optimization resulted in improved task management, lead tracking, and deal closure.
Elevated Customer Satisfaction: The enhanced customer insights and streamlined processes empowered the firm to provide more personalized and efficient services. This elevated the overall customer experience, leading to increased satisfaction and loyalty.
The US real estate firm grappled with challenges while using Zendesk for customer relationship management. The lack of integration with other essential tools, inefficient data management, and escalating operational costs prompted them to seek an advanced solution that aligned with their growth objectives.
Recognizing the need for a comprehensive CRM solution, Tenetizer Technologies led the migration process from Zendesk to Salesforce. The migration involved transferring data, configuring workflows, and customizing the Salesforce platform to meet the real estate firm's unique requirements.
The migration from Zendesk to Salesforce, led by Tenetizer Technologies, offered substantial benefits for the US real estate firm:
Remarkable cost reduction and operational efficiency.
Enhanced customer insights and data-driven decision-making.
Streamlined operations through a unified platform.
Efficient data management and accuracy.
Customized workflows aligning with business processes.
The migration involved leveraging Salesforce, a leading CRM platform, to replace Zendesk. Customization, data migration tools, and integration capabilities were essential components of the migration process.
Drop your details to know more