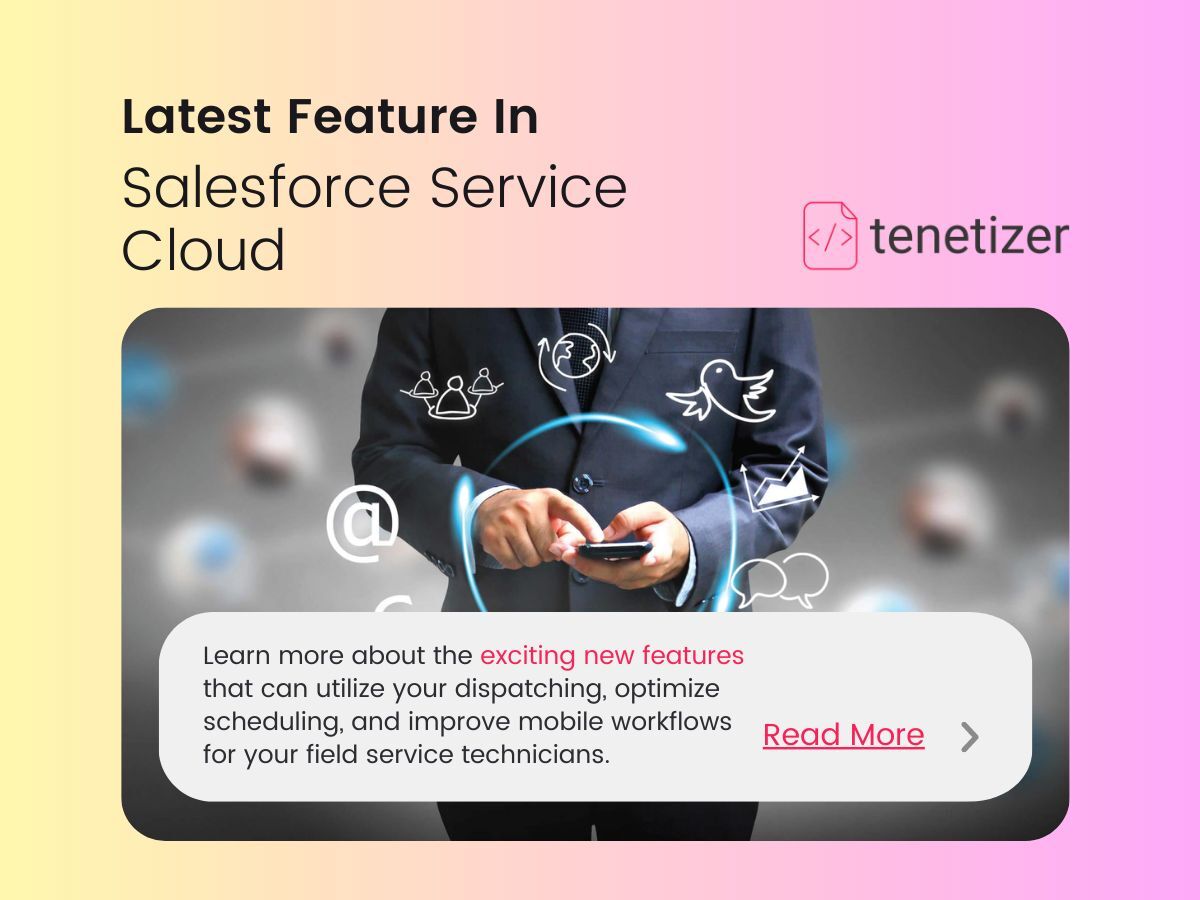 Introduction
Field Service Lightning, also known as FSL, a comprehensive service management platform that helps organizations effectively manage and optimize their field service operations. FSL leverages the power of Salesforce Service Cloud to provide real-time visibility, intelligent scheduling, and mobile tools for field service technicians.
With FSL, businesses can streamline their dispatching processes, improve service response times, and enhance overall customer satisfaction. The platform offers features such as work order management, appointment scheduling, inventory management, asset tracking, and powerful reporting and analytics capabilities. FSL enables organizations to deliver exceptional field service experiences, increase productivity, and drive operational efficiency.
New Features
Salesforce has recently unveiled a range of new features aimed at enhancing field service operations. These exciting additions are designed to streamline processes, improve efficiency, and provide a seamless customer experience. Here are a few notable features:

1. Intelligent Appointment Scheduling:
Salesforce has introduced intelligent scheduling capabilities that optimize the assignment of field service technicians based on factors such as location, skills, availability, and customer preferences. This ensures that the right technician is dispatched to the right job at the right time, maximizing productivity and customer satisfaction.

2. Enhanced Mobile Experience:
The latest updates to Salesforce's mobile app provide field service technicians with improved functionality and usability. Technicians can access work orders, update statuses, capture customer signatures, and communicate in real-time, all from their mobile devices. This empowers technicians to work efficiently while on-site, reducing administrative tasks and improving overall service delivery.

3. Connected Assets and IoT Integration:
Salesforce has integrated Internet of Things (IoT) capabilities into Field Service Lightning, enabling organizations to connect their assets and gather real-time data for proactive maintenance and predictive insights. This integration allows businesses to monitor asset performance, detect anomalies, and schedule preventive maintenance, leading to increased uptime and optimized field service operations.

4. Service Contracts and Entitlements Management:
The new features include enhanced service contract and entitlement management capabilities. Businesses can define service agreements, entitlements, and service-level agreements (SLAs) to ensure that customers receive the appropriate level of service based on their contractual terms. This streamlines billing, automates contract renewals, and improves overall customer satisfaction.

5. Advanced Reporting and Analytics:
Salesforce has introduced advanced reporting and analytics capabilities within Field Service Lightning. Organizations can now gain deeper insights into field service performance, technician productivity, and customer satisfaction metrics. These analytics empower businesses to make data-driven decisions, identify areas for improvement, and optimize their field service operations.

Conclusion
These new features from Salesforce demonstrate a commitment to continually enhancing the field service capabilities of the platform. By leveraging these advancements, organizations can achieve greater operational efficiency, deliver superior customer experiences, and drive business growth.

Our field service experts will be happy to help you understand and implement Field Service booster for your business. To know more, please write to us at contact@tenetizer.com and we'll take it from there.