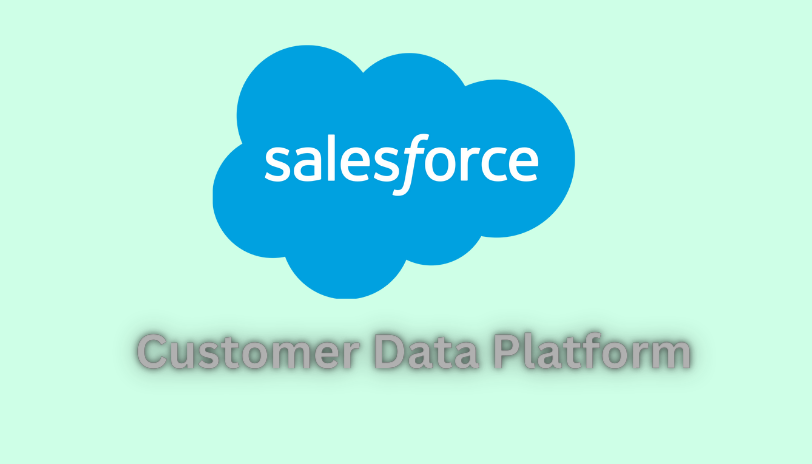 In today's business landscape, the abundance of customer data offers immense potential for delivering personalized and smooth experiences. However, many companies struggle with data unification, quality control, and utilizing data effectively. As businesses reopen after the challenges posed by the pandemic, meeting customer expectations for relevant and engaging experiences is crucial. Salesforce's Customer Data Platform (CDP) emerges as a powerful solution to address these challenges and unlock the full potential of customer data.
The Role of Salesforce CDP in Transforming Customer Experiences
The recent disruptions caused by the pandemic emphasized the need for businesses to adapt and enhance their digital experiences. While physical establishments like hotels and restaurants are reopening, the digital experiences that gained prominence during the pandemic, such as curbside shopping and direct-to-consumer websites, remain integral to customer engagement.
Salesforce CDP serves as a catalyst for marketing companies, providing a single source of truth and intelligent, actionable, and trustworthy data. By consolidating data from various sources, including marketing automation tools, eCommerce sites, and mobile apps, Salesforce CDP enables the creation of comprehensive customer profiles. This, in turn, facilitates contextual and relevant engagement across multiple business functions, including marketing, sales, service, and eCommerce.
New Salesforce CDP Improvements
Recognizing the evolving landscape of customer expectations, Salesforce is introducing new CDP enhancements to make customer data smarter, more connected, and easier to act on securely. These improvements aim to further streamline the process of data integration, resolution, and activation.
Understanding Customer Data Platforms (CDPs)
In today's customer-centric era, businesses must recognize the shift in power to the customer. Leading companies like Amazon, Netflix, and Uber excel in anticipating and meeting customer preferences. Customers expect businesses to know their preferences intimately, providing tailored experiences and quick service across various channels.
However, the challenge lies in integrating data from diverse platforms to ensure consistent and in-the-moment experiences as customers move seamlessly across channels. This is where Customer Data Platforms (CDPs) play a crucial role.
The primary function of CDPs is to aggregate all customer data into a unified platform. This involves integrating databases that typically operate independently, such as marketing clouds, service software, and e-commerce engines. The process of customer resolution ensures the creation of a single customer ID from multiple CRM instances.
CDPs also address the challenge of correlating identities across devices, allowing businesses to recognize a customer's journey across various touchpoints. The key tasks of CDPs include data gathering, unification, activation, and providing actionable insights.
Benefits of Salesforce CDP for Business Growth
Smarter Audience Segmentation: Salesforce CDP features a powerful segmentation engine that allows business users to query a vast array of data properties, create audience segments, and activate them for targeted messaging, advertising, and personalization.
Unified Customer Profiles: The platform ingests and unifies large volumes of personal, demographic, behavioral, purchase, and interaction data while maintaining consumer permissions. This results in unified customer profiles that enable relevant messaging and hyper-personalized experiences.
Insights for Informed Decision-Making: Unified customer data provides valuable insights such as customer lifetime value and engagement scores. Data visualization tools allow businesses to compare the performance of various marketing efforts, optimizing costs and refining the marketing mix.
Engaging Experiences for Customer Loyalty: Salesforce CDP supports businesses in creating engaging experiences that foster customer loyalty. From expanding audiences with lookalikes to enhancing engagement through behavior-based targeting and upsells, the platform covers the entire customer lifecycle.
In the dynamic landscape of modern business, Salesforce CDP emerges as a powerhouse, enabling enterprises to harness the full potential of their customer data. With its ability to provide a unified source of truth, deliver actionable insights, and facilitate personalized experiences, Salesforce CDP becomes a cornerstone for success in an environment where customer expectations are at an all-time high. As businesses chart their course through the post-pandemic terrain, the strategic integration of Salesforce CDP becomes a key advantage, fostering meaningful and enduring customer relationships. Elevate your customer engagement strategies – contact us today for a personalized consultation.