Discover

How Ringcentral Fax Integration Made Life Easier Of Technicians Of A Leading U.S Healthcare Service Provider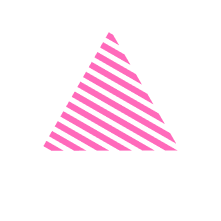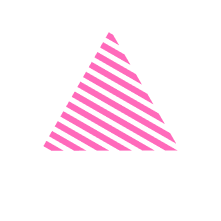 RingCentral Office emerges as a leading cloud-centric solution for comprehensive business communication needs. Boasting exceptional voice services, advanced fax functionalities, seamless text messaging, virtual meetings, conferencing options, and collaborative tools, RingCentral Office stands at the forefront of modern communication platforms. One of its remarkable features is the integration of RingCentral Fax with Salesforce, offering users a secure and streamlined method to send and receive faxes directly within the Salesforce environment. Leveraging the RingCentral Contact API, the platform enables the creation of personal user contacts within the RingCentral system from Salesforce. This integration ensures a convenient and efficient way to manage contacts, ensuring that only new contacts are added to the RingCentral contact list. In essence, RingCentral embodies innovation and efficiency, providing businesses with a comprehensive solution for their communication and collaboration needs.
The healthcare service provider faced challenges in optimizing communication and data exchange among its technicians. Traditional fax methods posed obstacles in quick information sharing, secure transmission, and efficient collaboration. The absence of a unified communication platform hindered timely decision-making and impacted the quality of patient care.
Recognizing the need for modernization, Tenetizer Technologies embarked on integrating RingCentral Fax with the healthcare provider's workflow. By seamlessly connecting RingCentral Fax with Salesforce, Tenetizer aimed to provide a user-friendly, secure, and efficient channel for fax communication while enabling the creation of personal contacts within RingCentral from Salesforce.
The migration from Zendesk to Salesforce, guided by Tenetizer Technologies, yielded transformative results for the US real estate firm
The RingCentral Fax integration, facilitated by Tenetizer Technologies, yielded transformative outcomes for the healthcare service provider's technicians:
Streamlined Fax Communication: Technicians embraced streamlined fax communication through the integration of RingCentral Fax with Salesforce. The cloud-centered communication hub facilitated rapid and secure fax transmissions directly within the Salesforce environment.
Efficient Document Exchange: RingCentral Fax's integration eliminated the need for manual fax machines, enabling technicians to send and receive faxes seamlessly. This efficiency translated to quick access to critical medical documents and streamlined administrative processes.
Enhanced Collaboration: The integration empowered technicians to collaborate more effectively by sharing faxed documents, medical records, and test results. This real-time information exchange improved the quality of patient care and diagnostic accuracy.
Secure Data Sharing: RingCentral Fax's integration ensured secure data transmission, adhering to stringent healthcare data privacy regulations. Confidential patient information remained protected during fax communication.
Improved Productivity: The automation of fax communication and contact creation resulted in enhanced operational productivity. Technicians could allocate more time to patient care, leading to improved healthcare services.
The integration leveraged RingCentral Fax, a cloud-based communication platform, seamlessly integrated with Salesforce, a leading CRM platform.
Drop your details to know more